Photos and postcards of some of the weapons of this conflict.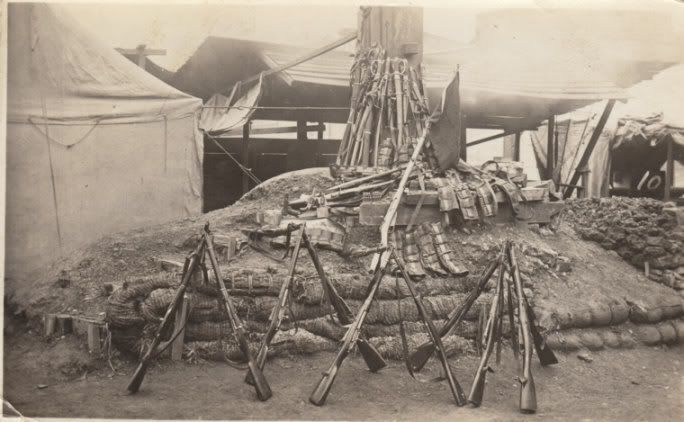 US camp and arms 'somewhere in Siberia' 1918/1919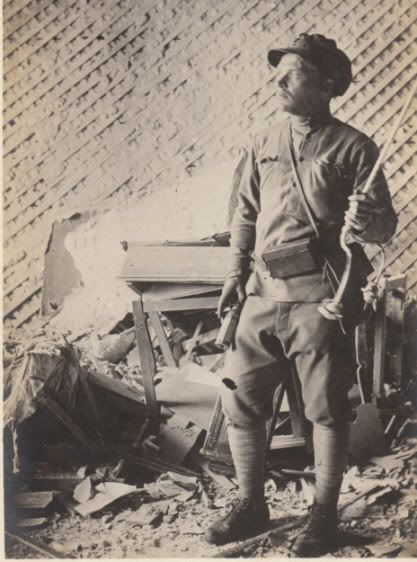 Czech soldiers--the back of the photo says he's a "member of the Suicide Squad" holding a grenade in his right hand and bayonet in his left.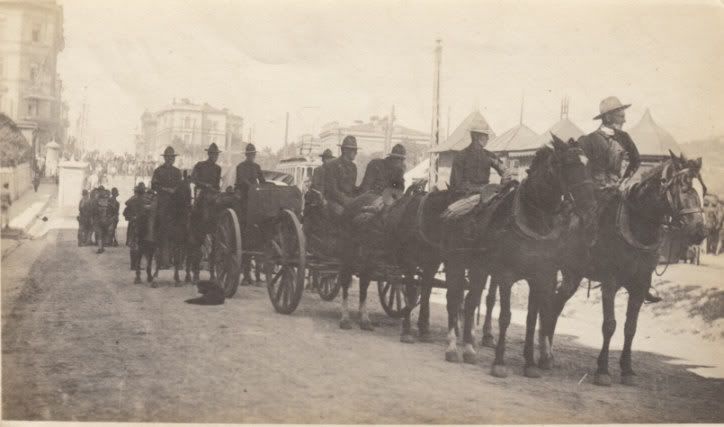 US Horse Transport troops, Vladivostok Russia, 1918
written on back: "Some of Semenoff's Cossack men twice traitors. They have now truned against the Allies. 1918" Whoever they are, they have a nice machine-gun on that tripod!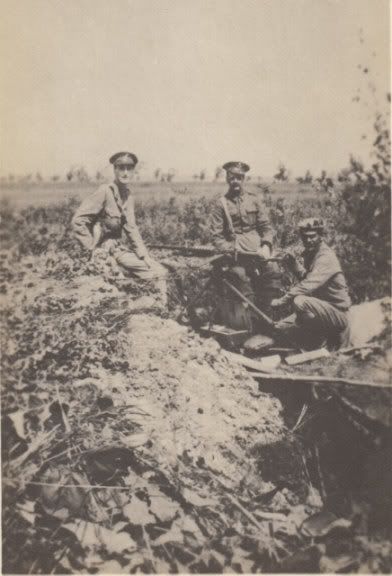 British machine-gun nest "a few miles from Vladivostok" according to the back of this photo.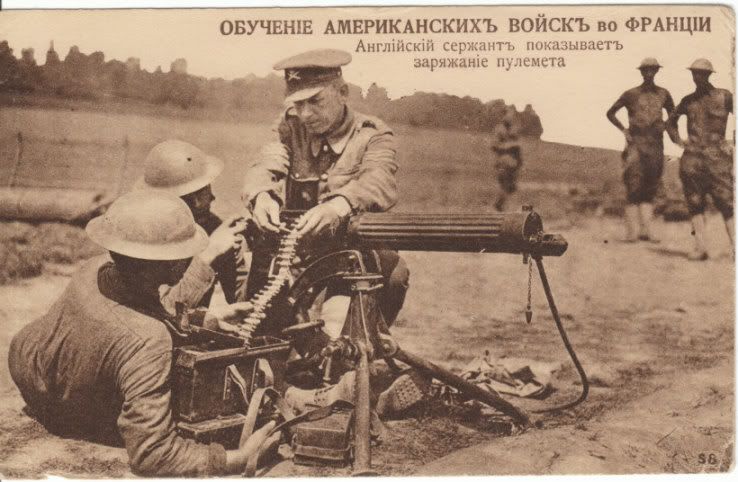 Postcard showing British sergeant training Americans (I believe) with a machine gun. this postcard was mailed from North Russia and bears censor markings and a postmark from the British occupation of same.
Czech Legion Armored Cars on train, Siberia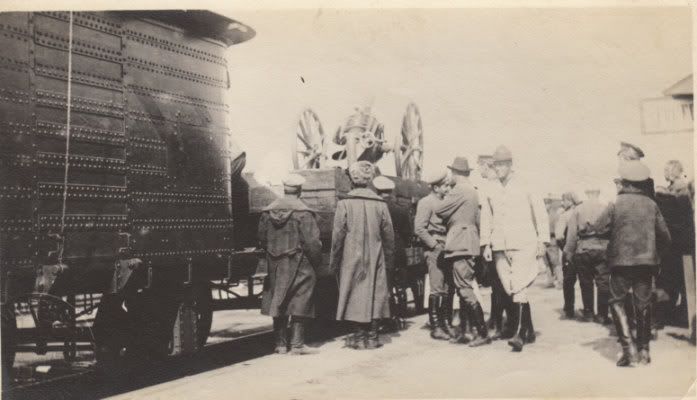 Gun and 'armored' train captured from Bolsheviks, "inland from Vladivostok"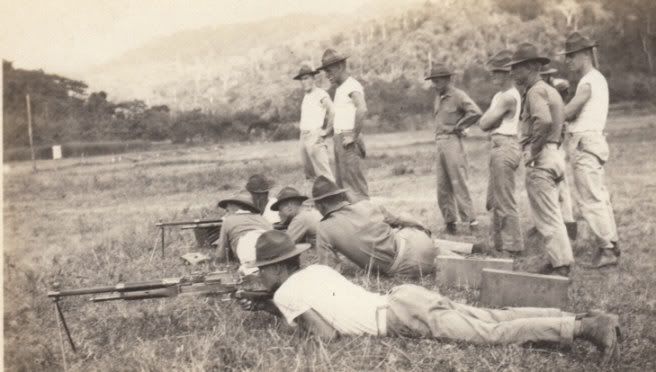 US Marines using the "latest type of machine or automatic gun"; this is from the same group of photos that showed the AEF Siberia; some of these troops came from the Philippines, however, and this particular image may be in the Philippines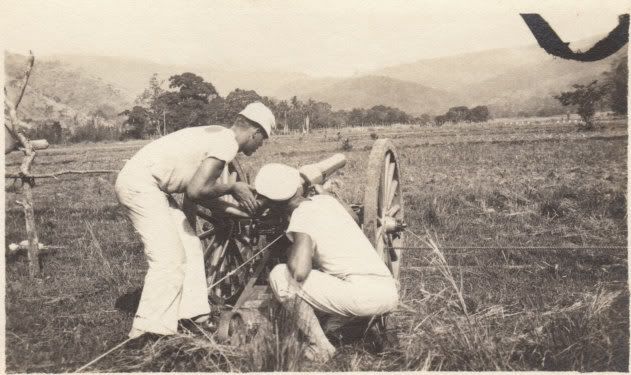 US sailors man a field gun. (this picture may also be in the Philippines where many AEF Siberia troops initially came from.)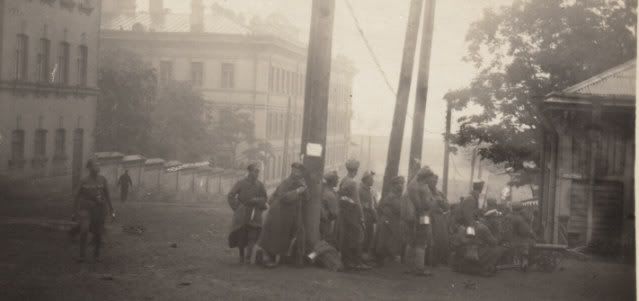 there is a machine gun on the far right in this image; the back says "machine gun in action/ Vladivostok 1918". The men do not all look like they are 'in combat' but some do look ready for anything.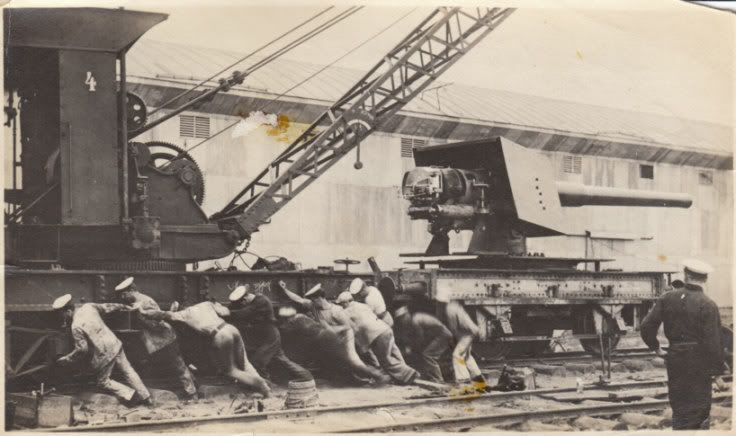 British sailors helping mount a 6" gun from the HMS Suffolk onto a railroad car for use inland, according to writing on the back of this photo.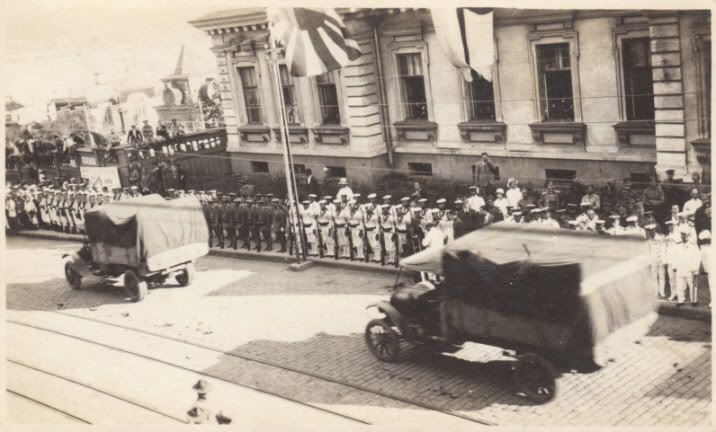 US truck transport, Vladivostok Siberia, 1918